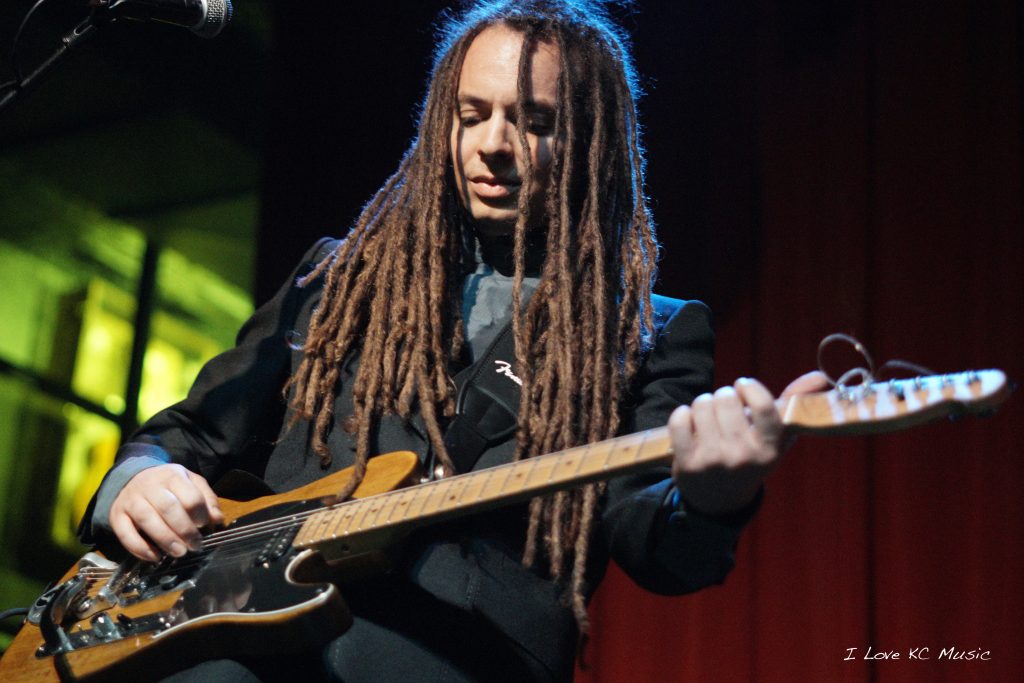 And the photos are up! See what happened at the 2018 Outer Reaches Explores the World.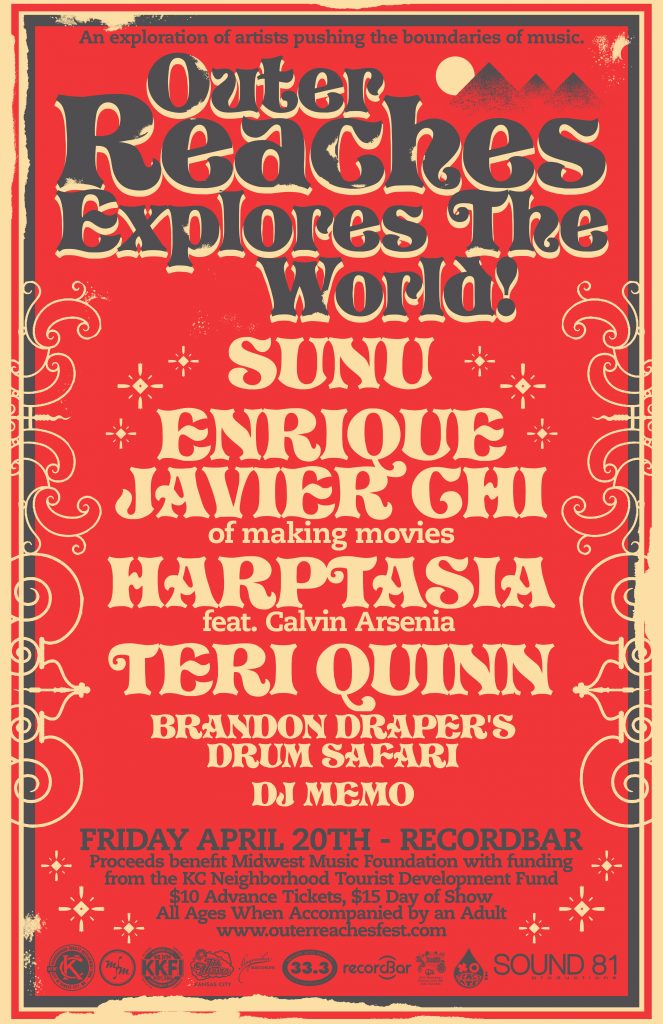 Outer Reaches is pleased to announce the first of two events for 2018. Outer Reaches Explores the World 2018 is a new format with an emphasis on artists inspired by rhythms and traditional instruments of the world, who have incorporated this sound in creative ways to construct new boundary-pushing music. This isn't a "world music" event per se and will still feature the familiar format of left-of-center music, it just has more of a worldly feel to it. This special event has been made possible through a grant from the Kansas City Neighborhood Tourist Development Fund and will function as a benefit for Midwest Music Foundation. Special promotions courtesy of KKFI 90.1 FM. We will still have our regular two-day main event of Outer Reaches in the fall. Stay tuned for more news on that announcement.
You can read all about Outer Reaches Explores the World 2018. You can also purchases advanced tickets and follow the Facebook event.